We follow a
methodical, yet flexible

approach to consulting that supports clients from concept to ownership.



Maybe you know what you want, but aren't sure how to get there. From technology to operations, our experienced consultants can provide the expert guidance you need to find your best fit solution.
When it comes right down to it, it's all about delighting your customer at every interaction with your brand. We'll help you define and implement customer centric strategies that anticipate your customer's needs and exceed their growing expectations.
Not sure where to start? Let's hone in on your game plan. Whether it's a new opportunity or optimizing what you've got, we work closely with clients to define winning strategies and action plans.

Implementation
Management.
Change is hard and when you're busy, getting things done isn't easy. Whether you're looking for a little or a lot of help, our team can manage the big and small details of your implementation project.
We bring deep expertise across the consumer engagement and direct commerce value chain.
eCommerce & Omnichannel Strategy
Our consultants bring years of retail and eCommerce experience to develop strategies for optimizing your selling channels, engaging your consumers and meeting expectations to help you deliver that seamless customer experience.
Market Opportunity & Business Case Analysis
So you've got a great idea, but should you pursue it? We'll figure out if the opportunity is worth your while and put together the business case so you can get the investment and support you need to move forward.
Systems Audit & IT Roadmap
Where are you going and how do you get there? Documenting current systems starts the process; designing your goal determines where you want to end up. The IT roadmap recommends the systems and phases required to get you there.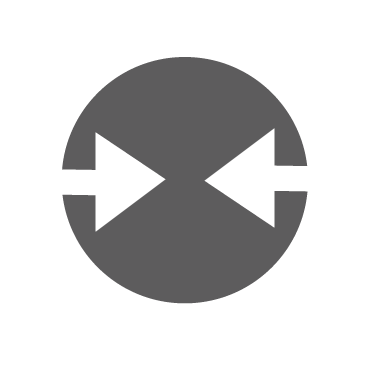 Performance & Capabilities Gap Assessment
If you want to make progress, first understand your shortcomings. We have the industry knowledge and know how to help you assess what's working versus what's not, determine what capabilities you need and provide insights into industry and competitive benchmarks so you'll know where to close the gaps.
Platform & Software Versatility
The good, the bad and the ugly.
We have navigated all types of retail systems including:
eCommerce • Order Management
Warehouse Management
Point of Sale Merchandising
Inventory Planning • Loyalty
CRM • ERP
Operating Model Solution Development
How is it going to work? From the website, order management and call center to merchandising, financials, fulfillment and more, we'll help you figure out how all the pieces need to fit together and guide you on the path to success.
Business & Functional Requirements
Our proprietary methodology and framework enables us to quickly gather business and functional requirements to get you through the selection and solution design process faster and more efficiently.
Partner Vendor Sourcing & Selection
Been there, done that.
Our real-world retail and industry expertise allows you to avoid pitfalls from requirements through contracts. We discover your needs and match your best options to guide the selection decision. We sweat the small stuff so you don't have to.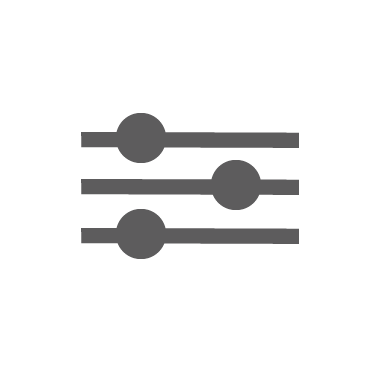 Merchandise Strategy & Inventory Management
When it comes to merchandise planning, we make sure you meet consumer demand and get the most out of your inventory, regardless of channel. From competitive assortment assessments and extended merchandise planning to fulfillment rationalization and network strategies, we give you the info to make informed decisions to cost effectively meet consumer demand.
Customer Experience
Audits
Are your people, processes and technology aligned to deliver an exceptional experience? Our CX experts can quickly audit your customer centricity strategy, organization and operations to understand gaps, then provide a roadmap to bring your customer experience to the next level.
Implementation Program & Project Management
With our implementation expertise and program management tools, we'll coordinate all the timelines and workstreams to keep your projects moving forward. When it comes to implementation, representing our clients' interests is our top priority.
Systems Integrations & Migration Support
Putting together a "best of breed" solution? We've designed and built system integrations that are stable and scalable using some of the most sophisticated middleware tools available.
Supplier Direct Fulfillment & Drop Ship
Looking for drop ship experts?
Your search stops here. No one else knows drop ship like we do. We have a successful track record building, improving and rapidly growing
large-scale SDF programs for major retailers supporting thousands
of suppliers.
DTC Fulfillment & Supply Chain Optimization
Omnichannel fulfillment and
delivery is a competitive necessity and making the retail supply chain more complex. Our seasoned consultants bring both store and direct-to-consumer to help retailers and suppliers assess, develop and implement executable omnichannel supply chain capabilities.
Customer Experience Design
Looking to stand out from the competition? Our UX experts will conduct research and design customer journeys with personalized shopping experiences across all channels. Then we help deliver flawless execution every time with the right technology, processes and operations.
Clients often combine our unique consulting skills to mitigate risk and drive needed change or fill internal gaps.